Our Vision:
"To safely provide children and their families with a magical Christmas Experience that doesn't involve standing in a queue for hours waiting to see Santa"
Despite COVID's best efforts we will make Christmas magical this year!!
Santa is visiting Somerset Reindeer Ranch again in 2020 to check on his Reindeer before the big night. Due to the pandemic he can't stay and tell Christmas stories in person. However, he will be making a special virtual appearance, via Santa-Vision, for those who book the VIP Experience.

Everyone who books the VIP or Drive Through experience will see Santa's Reindeer and, if you believe hard enough, you may even see other magical animals. There will be luxury hot chocolates for all to take home, made by Mrs Christmas to warm your tummies. Each child (under 16yrs) will receive a very special present.

Drive through guests will be given a special link to enjoy Santa's story and message in the comfort of their own home.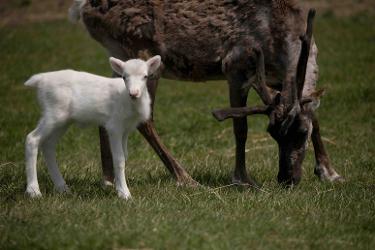 PLEASE NOTE: Everyone who comes to the ranch for our VIP or our drive through visit must have purchased a ticket. Regretfully we cannot take payment on the gate and if you do not have a pre-bought ticket for each person in your party you will not be allowed entry.



Drive through experience: £10 per person (sorry no minibuses).
Private VIP family experience: £210 (maximum 6 family members)
Accommodation is available on limited dates, details can be found here.

We regret that we are unable to issue refunds or move ticket dates once they have been purchased.

Please select the date and Experience below.
When booking the Drive Through please ensure you use the drop down menu to select the correct number of people in the vehicle. (we cannot accept minibuses or long wheel base vehicles).
Please ensure you read and fully understand the Terms and Conditions before you book.
Drive Through Experience
The drive through is a 10-15min experience at ranch to see all of Santa's beautiful reindeer in their fields close to the paths. You get to stay safely in your car and view the herd including Dancer and all the babies grazing and resting while you enjoy the Magical Christmas Lights Tunnel. If you believe hard enough you might even see a unicorn! Mother Christmas has prepared special luxury hot chocolates for you to make at home and Santa will leave a present for every child to enjoy. When you pick these up as you exit, you will be given the information needed to watch the REAL Santa reading you a story in the safety and comfort of your own home and finish off your experience.
VIP Experience
Each VIP session will involve a virtual storytelling and present giving experience with the REAL Santa, a viewing of the Reindeer and a Unicorn experience. A complementary reindeer hot chocolate will also be provided for you to take home.

To ensure everyone's day runs smoothly please arrive no earlier than 5 minutes before the start of your VIP session and we respectfully ask everyone to depart on time at the end of their session, your cooperation will be very gratefully appreciated.

These events are all about the children and working together we can safely make this a truly magical experience for them and us.
It's been a scary year for everybody, children, adults and of course small businesses like us have really struggled in many ways. This is the first Christmas, post COVID, and to that end it will be different. We all must compromise, we all must endeavor to enjoy ourselves but not at the cost of spreading the virus. This situation has required that we completely restructure the Somerset Reindeer Ranch, but the children deserve magic to look forward to. If there is a last minute countrywide lock down, don't worry you will not lose your money, we will transfer the Drive Though tickets to the 2021 Christmas Experience at no extra charge, the VIP experience tickets would be refunded in the event of a countrywide lock down.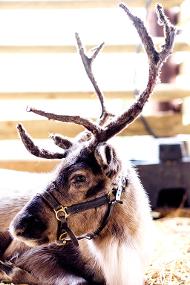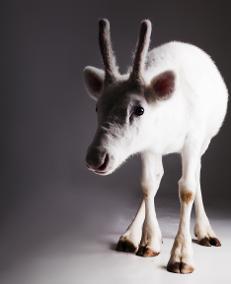 We welcome people with special needs but regretfully we are unable to officially provide wheel-chair access. Many wheelchair users attended last year and were able to completely enjoy the experience. We are a working farm so wheelchairs need to be 'off-road' capable. Please call to discuss further is required.