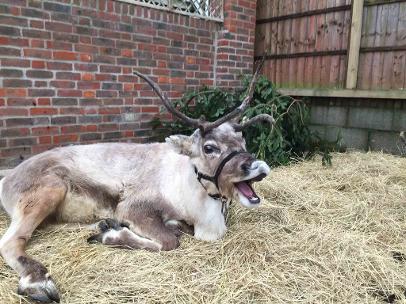 Reindeer adoptions are available from Somerset Reindeer Ranch and with 7 beautiful deer to choose from you can have velvet noses and antlers in your life for a year.

Both packages include:
Adoption Certificate
Letter from your Chosen Reindeer
Reindeer Information Sheet
Activity Pack
A small piece of your Chosen Reindeer's shed antler and Fur

Additionally the Gold Package includes a visit (the adopter + one friend/family member) to meet your chosen Reindeer once during the year.
(Not in our busy period in November and December!)

Silver Package = £30

Gold Package = £50



What a lovely magical gift for that person who has it all.


(send us a message from the contact page, with the name of the person who is having the adoption, your chosen Reindeer and your address)
Please note that we are not able to conduct Adoption visits during the months of November and December.